We are running VDP 5.8 on vSphere 5.5. One of the appliances failed to backup a VM last night. Checking the VM in the client, there is a message to consolidate the disks. I attempt to consolidate by right-clicking on the VM > Snapshot > Consolidate and it failed with this error: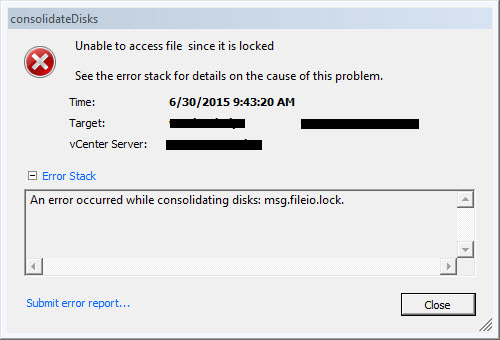 I checked the vmware.log file for the VM and saw this error:
2015-09-15T03:00:29.146Z| vcpu-0| I120: DISK: Failed to open disk for consolidate '/vmfs/volumes/5490a09a-eb6682ee-affb-bc305bef5520/mobxxxxxx/mobxxxxxx-000002.vmdk' : Failed to lock the file (16392) 8162

I check the settings on the VDP appliance and notice that the VMDK that belongs to the vm is attached.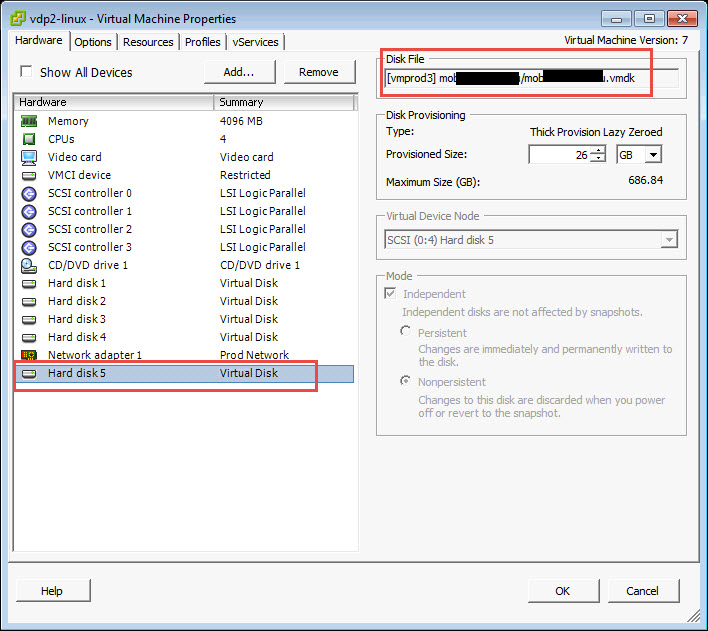 Shut down the VDP appliance and remove the disk. Making sure to only remove from virtual machine and NOT remove from virtual machine and delete files from disk.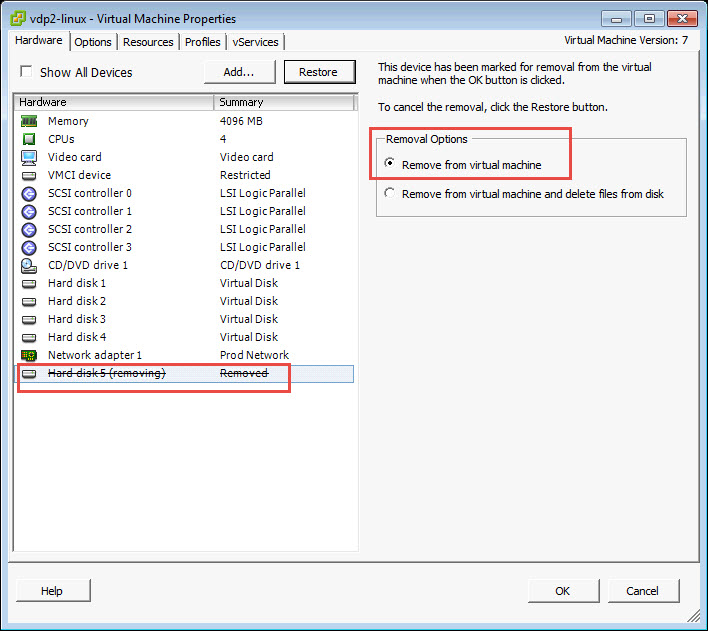 Run the consolidation and if it succeeds, re-run the VDP backup on out of date sources to remediate your failed backup.