It appears the default activation in Windows Server 2012 is KMS.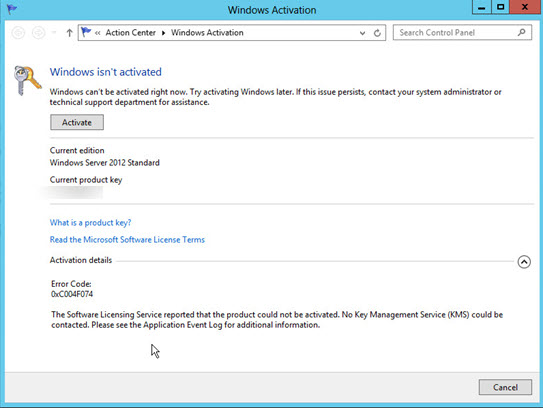 Since I'm a primarily a 2008 R2 shop and this is my first 'real' 2012 server, I was waiting for the prompt to activate it with my MAK key, but when I clicked Activate, it gave me an error about KMS.
The quick way to activate your server with MAK is to Open a command prompt and run as administrator.
At the prompt, enter: slmgr.vbs /ipk xxxxx-xxxxx-xxxxx-xxxxx
replace the Xs with your MAK Key and hit enter.

Your copy of Windows Server is now activated.